Acorn Hill Farm is proud to offer horses of all levels, ages and experience from prospects to proven show horses for sale and/or lease. Not all horses are listed, please do not hesitate to inquire with your specific needs. Contact Robin Sweely at 703-304-5248 or RLSweely@aol.com.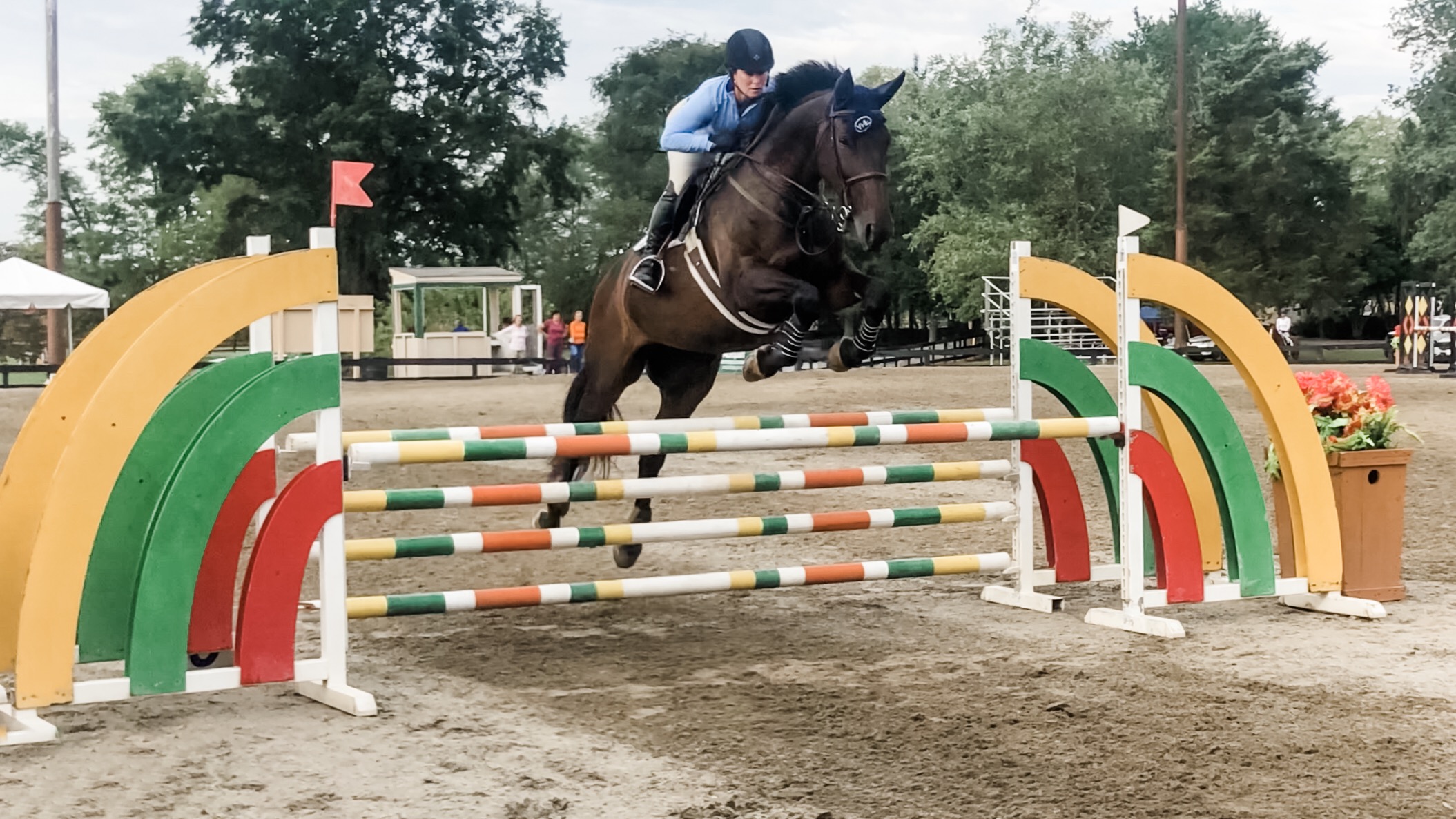 "Wishful Star" - 2006 16.3hh Bay Holsteiner Mare by Coming Star - Wishful had extensive training as a young horse and is very broke on the flat with jumping experience but has been sitting for a few years due to no fault of her own, which is reflected in her price. While she is hot under saddle, Wishful is very sweet and easy on the ground. Wishful is suited for showjumping or eventing and also shows extreme promise as a broodmare prospect. She is not mareish and gets along well with other horses. Sound with no past injuries or vices. Life USEF. Sale Price: $8500. https://youtu.be/rnaRgrPv6GI
"Miss Pallas" - 2006 16hh Chestnut ISH/TB Mare by Pallas Digion - Miss P is a comfortable couch for WTC and jumping small fences. Sweet and safe, she is super quiet with a great brain, making her a wonderful trail partner or pleasure horse. She would also make an excellent broodmare prospect. Not mareish and gets along well with others, Miss P is a pleasure to work with! Life USEF. Sale Price: $5000. https://youtu.be/QOHMLNm5-nY
"Arcadia Gold" - 2005 16.1hh Dark Bay TB gelding by Civilization - Winning miles through 1.20m, has also evented successfully through novice. Was 2017 HITS Culpeper Circuit Champion in the 1.15m jumpers. "Archie" has also been a happy participant at the Warrenton Horse Show in Pairs and Fox Hunter Over Fences placing second in each. Archie even has hunter pace experience! Point and shoot type, auto changes. Knows and loves his job! Safe, sane and sound. Would be a super Child/Adult Jumper, could possibly the low A/Os. USEF #5204984. LEASED.
"Celtic Comet" - 2007 16.3hh Chestnut ISH gelding by Pallas Digion - SOLD.
"Tinka's Legacy" - 2006 17hh Black Roan Oldenburg Gelding by Tinka's Lad - SOLD.
"Freedom's Flash" - 2009 17.2hh Chestnut WB Gelding by Freedom Z (Furioso II) - SOLD.
"Ultimate" - 2004 16.2hh Bay Holsteiner Mare by Cassini I - SOLD.